Biography of Japanese Painter
Okumura Togyu (1889 - 1990)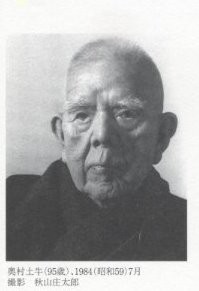 Togyu was born in Kyobashi Ward of Tokyo-city.
His given name is Yoshizo.
In 1905, when Togyu was 16 years old, he started studying Japanese painting under Kobayashi Kokei.
In 1927, Togyu was accepted for the 14th Inten Exhibition for the first time.
Since then, he was accepted for the other exhibitions several times.
In 1962, he was awarded the Order of Cultural Merit.
In 1978, he was ordained the executive head of the Nihon Bijutsu-In (Japan Art Institute).