Biography of Japanese Painter
Ohashi Suiseki (1865 - 1945)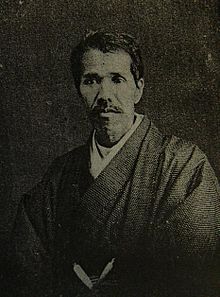 Japanese-style painter flourished through the Meiji to Showa eras.
Suiseki is famous for pictures of tigers.
Suiseki was born in Ohgaki of Mono Province (present Gifu Prefecture) in 1865 (first year of the Keio era) as the second son of Ohashi Kamesaburo, owner of a dye shop.
Suiseki's real given name was Usaburo, though, he called himself Uichiro.
He liked painting from the cradle so that when 15 years old, he started studying the Nanga style painting under Toda Modo.
Later, Suiseki went to Kyoto and became a disciple of Amano Hoko who was a teacher of Modo.
In 1885, Suiseki went to Tokyo and became a disciple of Watanabe Shoka.
After Shoka's death, he went back to Ohgaki.
While living in Ohgaki, he saw a tiger at a show.
After that, Suiseki energetically depicted tigers.
His pictures of animals were discriminative for his elaborate depiction of pelage.
He sent a picture of tiger to the Exposition Universelle de Paris 1900 and it won the golden prize.
Suiseki won the golden prizes at the Louisiana Purchase Exposition 1904 and also the Japan-British Exhibition of 1910 in a row.
As a result, Suiseki's name got well known and he drew pictures as tributes to the Meiji Emperor and other distingue persons.
He deceased on August 31 of 1945 (20th year of the Showa era) at the age of 81.